John Muir Trail 2009
My friends Paul Morgan and Jim Sullivan were hiking the John Muir trail. They had walked the north half from Yosemite to Bishop California in the spring of 2008, and were going to finish it in the fall. They invited me to join them and I jumped at the chance.
Last Day on the trail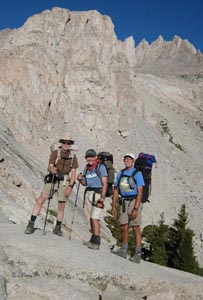 Enlarge
We felt good as we hiked down the trail to Whitney Portal.