Mt. Lemmon
Windy Point
Paul leads the classic west face of Hitchcock Pinnacle, 5.8.
Click each image to see the next.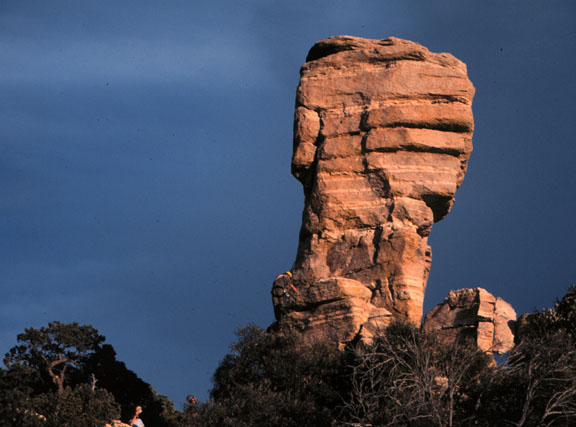 All photos were taken by Morresa Meyer.
Ellen and I caught up with the crew: Hal, Martin and Morresa, near sunset at the Windy Point parking lot above Tucson.
One look at Hitchcock Pinnacle glowing in the sunlight and i knew I had to lead it. Martin had already lead the north face route, 5.7, so I was elected to lead the west face route 5.8.
Martin pointed out that if I didn't feel like leading it, he would!
I felt like one of those Tucson gunslingers of old, you start to age a little and the youngsters are ready to take over.
But, I wasn't ready to hang up my lead rack yet.
I was rewarded by a climb up solid steep rock, with god protection and varied climbing to a summit glowing in sunlight.
Hal, Martin, and Morresa followed to the summit.
In the distance we could see the towering summit of Baboquivari dominating the skyline to the southwest. We already were savoring the memories of the fine climb up the left hand skyline.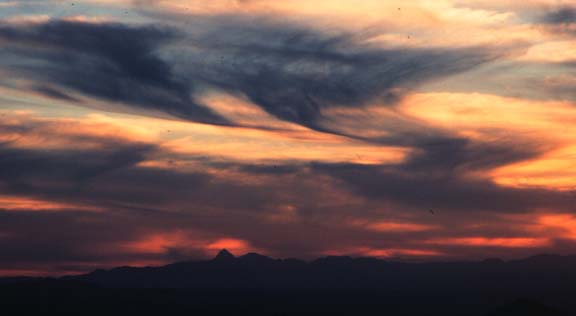 A quick rappel and we were back on the ground and off to a well earned dinner.