Final Images from the past.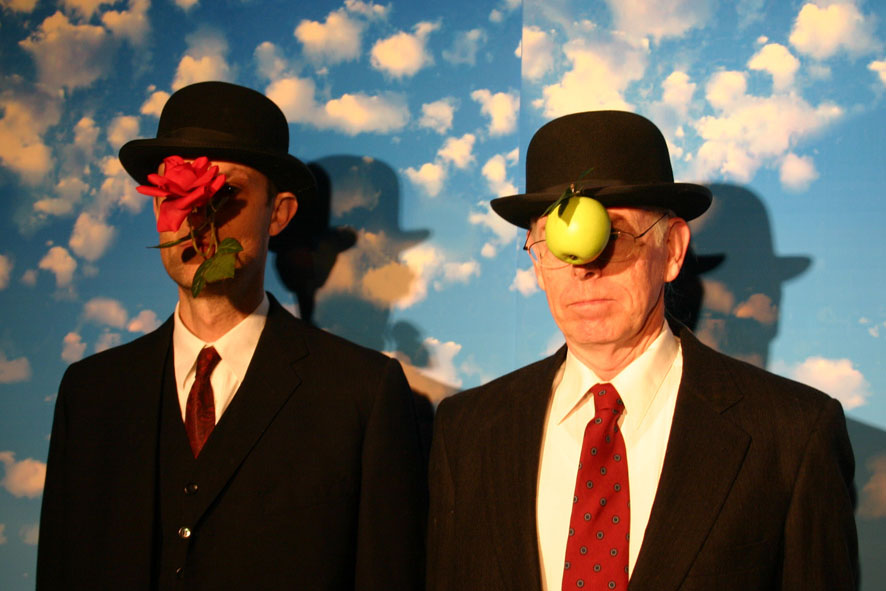 Paul Doherty (right) as Magritte's Son of Man at the Exploratorium After Dark Surreal event, 2011.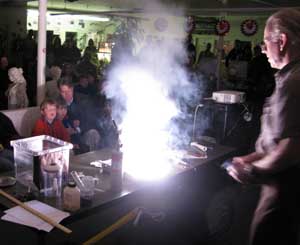 Larger image
2008 Burning magnesium inside a block of dry ice at the BRAF fundraiser.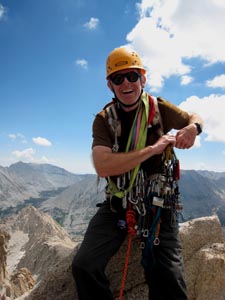 Paul Doherty climbing thre East Ridge of Clarence King in the Sierra Nevada of California.
Paul Doherty At the end of the whirly performance at Bistra castle in Slovenia, 2005.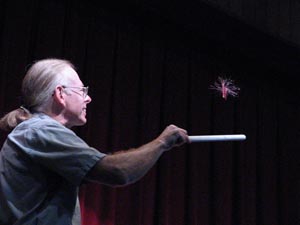 2004 Paul Doherty flying a plastic hydra electrostatically at the Northern California AAPT meeting.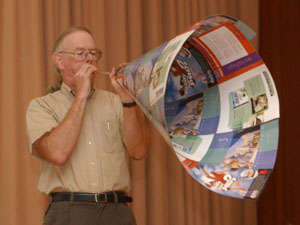 2003 Paul Doherty playing the straw oboe with giant bell during the Iron Science Teacher competition at the 2003 NSTA national convention in Philadelphia.
2002 Paul drills a hole into the Canada Glacier for Thomas Nylen, in the Taylor Dry Valley of Antarctica.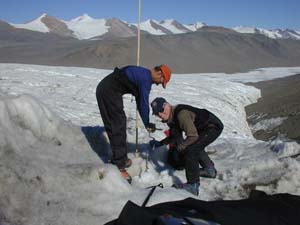 2001 Paul teaches the dance of the sun and the moon at Tongabezi School near Livingstone, Zambia, on his way to web cast a total solar eclipse.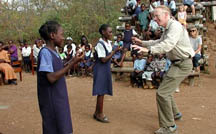 2000 Here I am melting snow at camp 2, 18,000 feet on the first ascent of Sierra Nevada de Lagunas Bravas.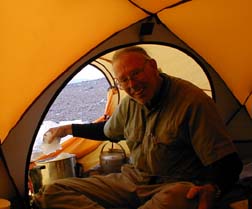 1999 Visiting Boston I try on Ward Flemmings latest creation:
The full fabric mohawk.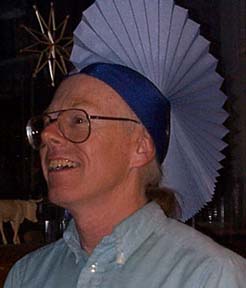 2001 Linda as Xena with an Exploratorium staff badge and keys.