Images
These images are all by Paul Doherty.
See the copyright notice at the bottom of the page.
The appearance of the stars from a relativistic spacecraft.
Here is the view of the sky at v = 0.92c
Click on the photo to see the views at other speeds.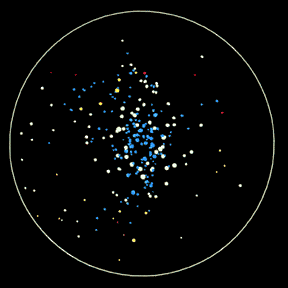 A shadow essay
Click on the large image to see the full essay.
A stack of Lenticular clouds
Ripples in a puddle. Ellen in the Pariah River canyon.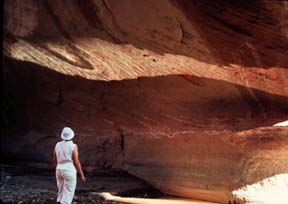 Two sets of ripples add together in a pond near the Finger of Fate Idaho.
You are seeing the "shadows of the ripples" on the bottom of the pond.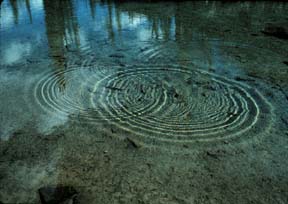 Shadow of the Gateway Arch St. Louis.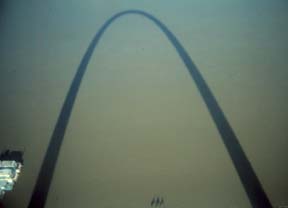 Diffraction of waves througha square slit in an island off the Coast of big Sur California.