What Do You See?
When Ellen and I visited the rocks at Punakaiki on the west coast of the South Island of New Zealand I was amazed to see a sign bearing one of my favorite sayings.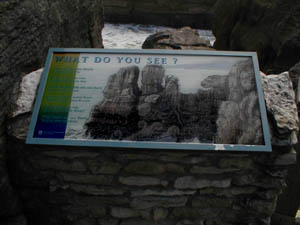 Sign at Punakaiki.
Behind this sign was an island with intricately eroded rocks.
The sign suggested things you might see in the eroded rocks, but of course what you actually saw may have been quite different.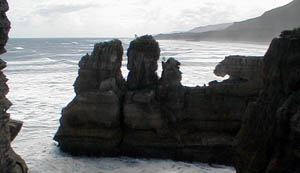 What do you see in these rocks? Click image to enlarge.